Add to your watchlist
Keep track of this movie and find London showtimes faster.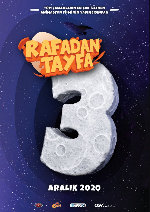 Rafadan Tayfa Galaktik Tayfa
Members of a Turkish astronomy club discover a spaceship in Earth's orbit. Global media covers the shocking news but one member of the team, Hayri, gets a bigger surprise when the alien owner of the spacecraft makes contact. The extra-terrestrial needs Hayri's help to avoid capture.