Add to your watchlist
We'll let you know when this movie is showing again in London.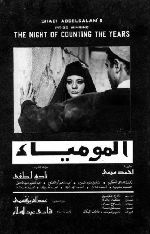 The Night Of Counting The Years (Al Momia)
When government official in Egypt discover mummies being sold on the open market in Cairo, an investigation is launched. A tribe living in the mountains has passed down information for millennia about the hidden treasures in the Valley of the Kings. The tribal chieftain dies and his two sons are taken to a secret tomb containing entire family dynasties of mummies and artifacts. One son who feels the plunder is sacrilegious is murdered, leading his younger brother to pinpoint the location of the tomb for authorities. The tribe must find a different way of life after grave robbing for three thou...