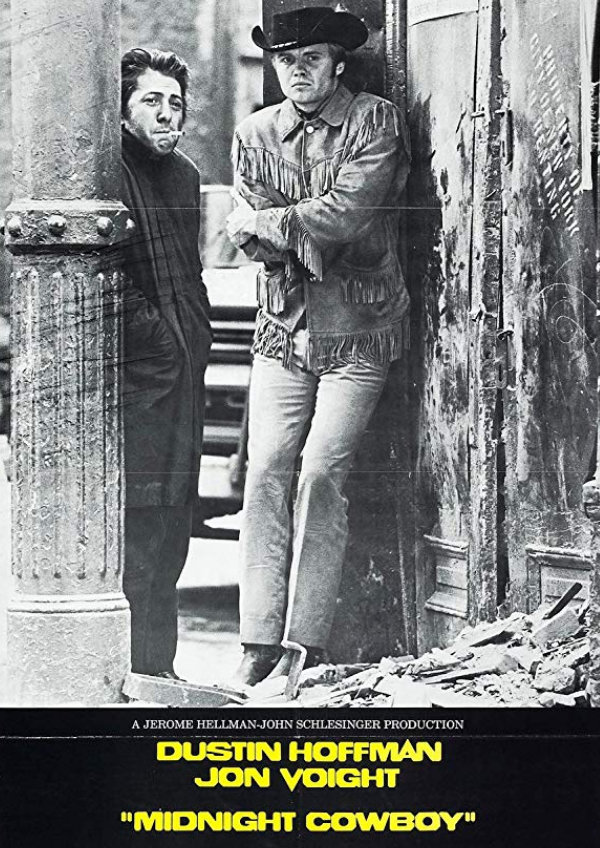 Midnight Cowboy
2017 | 1h 53m | Drama
Add to watch list
Add to your watchlist
We'll let you know when this movie is showing again in London.
A naive hustler travels from Texas to New York to seek personal fortune but, in the process, finds himself a new friend
Texas greenhorn Joe Buck arrives in New York for the first time. Preening himself as a real 'hustler', he finds that he is the one getting 'hustled' until he teams up with a down-and-out but resilient outcast named Ratso Rizzo. The initial 'country cousin meets city cousin' relationship deepens. In their efforts to bilk a hostile world rebuffing them at every turn, this unlikely pair progress from partners in shady business to comrades. Each has found his first real friend...
Play trailer