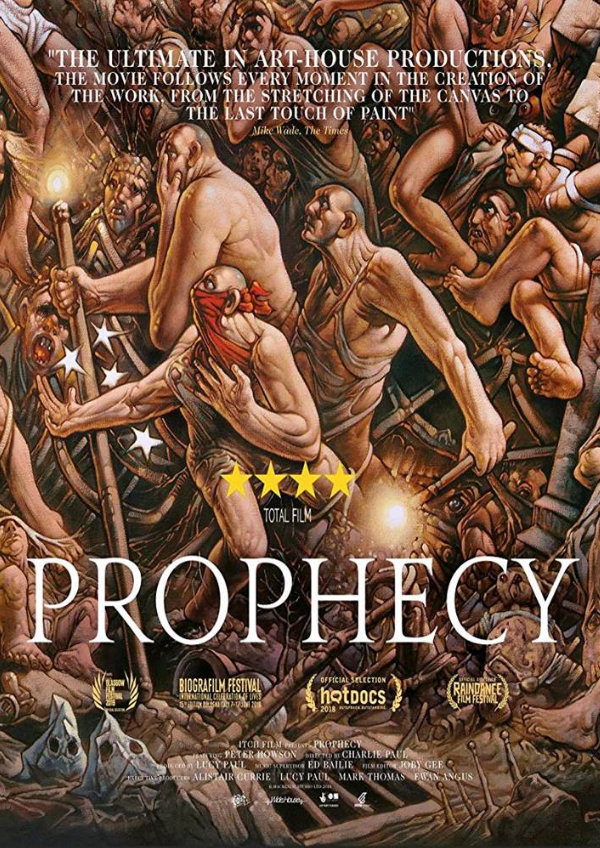 Prophecy
Add to watch list
Add to your watchlist
We'll let you know when this movie is showing again in London.
PROPHECY is a rare, intimate exploration of a single oil painting, and the first major film to reveal the motive and techniques behind each stroke of paint as the artist creates. The audience is plunged into the artist's obsessive mind - and from what starts as a blank canvas emerges Peter Howson's monumental oil painting, PROPHECY.
Working from his imagination, the darkly comic Howson draws inspiration from world unrest, religious beliefs and mythology, utilising the techniques of his heroes, Goya, da Vinci and El Greco. We discover the intentions and difficulties that push him to cre...
Play trailer