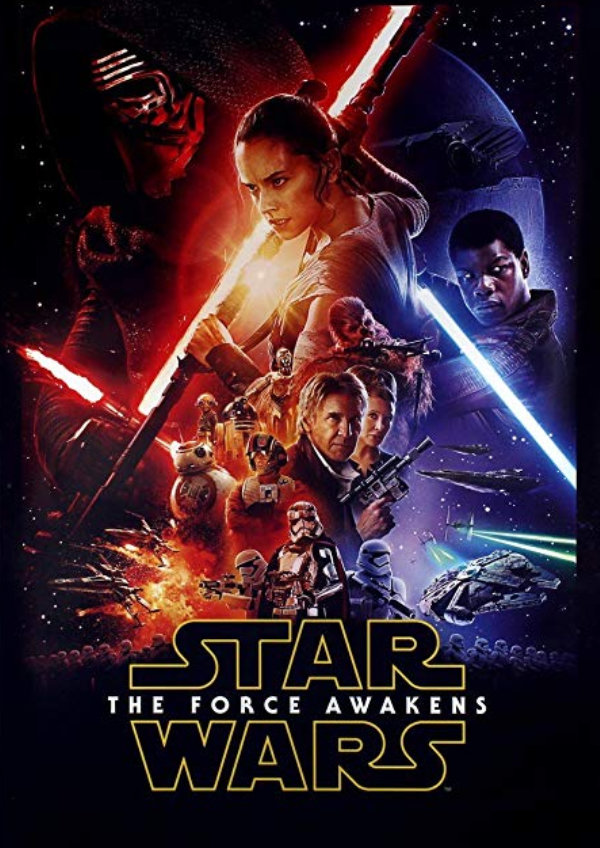 Star Wars: The Force Awakens
2015 | 2h 16m | Sci-Fi
Add to your watchlist
We'll let you know when this movie is showing again in London.
The last Jedi has disappeared and the Resistance must find him to help in their fight
Approximately 30 years after the destruction of the second Death Star, the last remaining Jedi, Luke Skywalker, has disappeared. The First Order has risen from the fallen Galactic Empire and seeks to eliminate the New Republic. The Resistance, backed by the Republic and led by Luke's twin sister, General Leia Organa, opposes them while searching for Luke to enlist his aid.
Play trailer