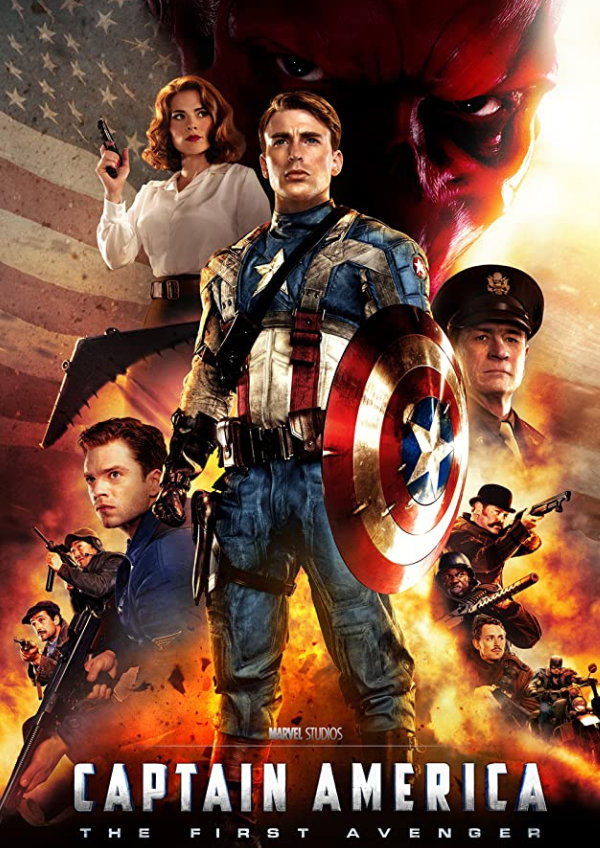 Captain America: The First Avenger
Add to your watchlist
We'll let you know when this movie is showing again in London.
A New York man is transformed into a super soldier to fight the Nazis in WW2
Steve Rogers, a rejected military soldier transforms into Captain America after taking a dose of a "Super-Soldier serum". But being Captain America comes at a price as he attempts to take down a war monger and a terrorist organization, the evil HYDRA organization, led by the villainous Red Skull. Along with his best friend and his band of dedicated soldiers, Rodgers becomes one of the first superheroes in the Marvel universe.
Play trailer