Add to your watchlist
We'll let you know when this movie is showing again in London.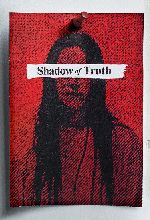 Shadow of Truth (Tzel Shel Emet)
A documentary exploring the complex truth behind the murder of a young girl
It was a cold December day in 2006 when 13-year-old Tair Rada was found dead inside a locked toilet stall at her school on the northern tip of Israel. A week later the police arrested Roman Zadorov, a Ukrainian Immigrant who had worked there as a temp, and eventually he confessed to the murder. But many still believe he is innocent, and have their own theories as to what happened that day. Shadow of Truth is a Rashomon-like exploration of this murder mystery, which raises serious questions regarding Israel's justi...
Play trailer