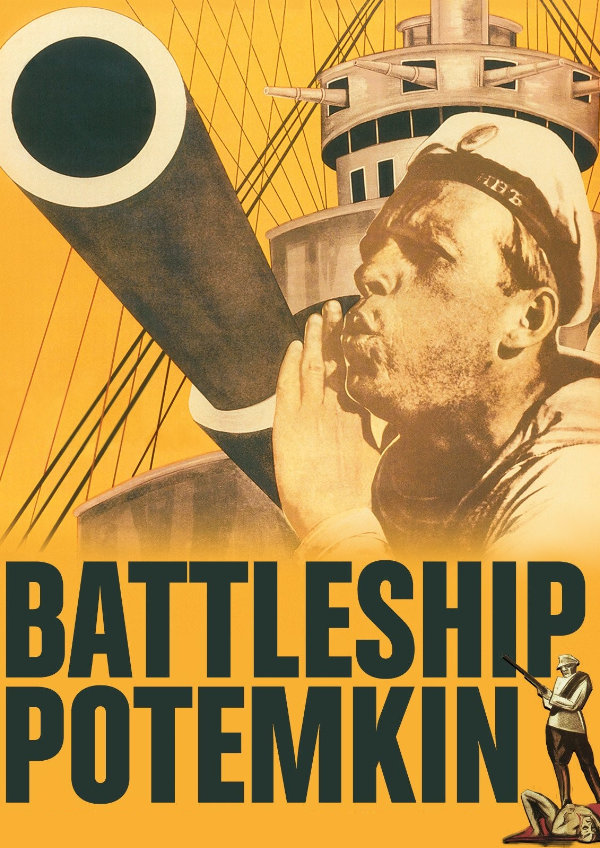 Battleship Potemkin (Bronenosets Potemkin)
Add to your watchlist
We'll let you know when this movie is showing again in London.
Dramatization of the 1905 Odessa uprising by the enlisted men against the officer class on the Battleship Potemkin and the subsequent retaliation of the Czarist army
Fed up with the extreme cruelties of their officers and their maggot-ridden meat rations, Russian sailors stage a violent mutiny. This, in turn, sparks an abortive citizens' revolt against the Czarist regime. The film's centerpiece is staged on the Odessa Steps, where in 1905 the Czar's Cossacks methodically shot down rioters and innocent bystanders alike.
Play trailer