Add to your watchlist
We'll let you know when this movie is showing again in London.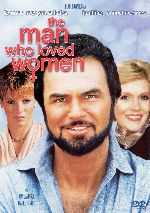 The Man Who Loved Women (1983)
This remake of François Truffaut's 1977 comedy misses out on Truffaut's subtext that delves into the nature of love and instead simply recounts the sexual and romantic exploits of David, a sculptor who is an incurable womanizer (Burt Reynolds). In order to come to grips with his obsession for women, David goes to see a psychiatrist, Marianna (Julie Andrews), and sure enough, she later joins him on the couch. His tale is told by Marianna, as flashbacks reveal their relationship and other loves of David's life, most notably Louise (Kim Basinger), a married woman hooked on intimacy in odd, if no...
Play trailer