Add to your watchlist
We'll let you know when this movie is showing again in London.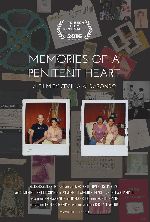 Memories of a Penitent Heart
Combining a wealth of recently discovered home movies, video, and written documents with artfully shot contemporary interviews and vérité footage, MEMORIES OF A PENITENT HEART is a documentary that cracks open a Pandora's box of unresolved family drama. Originating from filmmaker Cecilia Aldarondo's suspicion that there was something ugly in her family's past, the film charts her excavation of the buried family conflict around her uncle Miguel's death, and her search for Miguel's partner Robert a generation later. After two years of dead ends, Robert turns up: but he's not the sa...
Play trailer