Add to your watchlist
We'll let you know when this movie is showing again in London.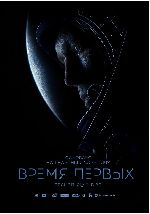 The Spacewalker 3D (Vremja pervyx 3D)
"The Spacewaker" tells the story of world's first spacewalk by cosmonaut Alexei Leonov. The film is set in the 60s of the 20th century during the Cold War and the space race between USSR and the United States. Russians plan to send a man into space. The test vehicle is destroyed two weeks before the start and the Russians cannot identify the causes of the explosion. Military pilot Pavel Belyayev and Alexei Leonov are ready to step into the open space, but on the way they face many obstacles and dangers.
Play trailer