Add to your watchlist
We'll let you know when this movie is showing again in London.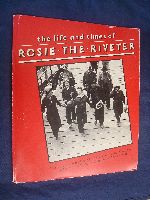 The Life and Times of Rosie the Riveter
The manpower shortage of World War II necessitated the entry into the workplace of millions of women, many of whom had previously been denied employment on the basis of their gender. Because most of these women took jobs in defence plants, they were given the en masse nickname Rosie the Riveter (remember that classic Norman Rockwell painting?) The 60-minute documentary The Life and Times of Rosie the Riveter combines black and white newsreel footage with colour-filmed interviews of five Rosies: Wanita Allen, Gladys Belcher, Lyn Childs, Lola Weixel and Margaret Wright. Disinclined to parrot the...