Add to your watchlist
Keep track of this movie and find London showtimes faster.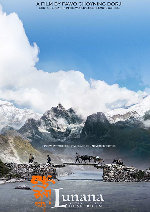 Lunana: A Yak in the Classroom
Struggling with his chosen profession, Ugyen is disappointed to learn that in his final year of training he'll be sent to Lunana, in northern Bhutan – a staggering seven-day walk from the nearest drop off point. The high altitude and lack of amenities finds Ugyen wanting to leave almost as soon as he arrives. But the local children welcome him and try to win him over. But they don't have long – he must decide whether to stay or go before the punishing winter reaches this glacial part of the Himalayas.
Play trailer