Add to your watchlist
We'll let you know when this movie is showing again in London.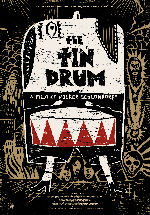 Tin Drum (Die Blechtrommel)
In Volker Schlöndorff's award-winning adaptation of Nobel Prize winner Günter Grass' allegorical novel, David Bennent plays Oskar, the young son of a German rural family, circa 1925. On his third birthday, Oskar receives a shiny new tin drum. At this point, rather than mature into one of the miserable specimens of grown-up humanity that he sees around him, he vows never to get any older or any bigger. Whenever the world around him becomes too much to bear, the boy begins to hammer on his drum; should anyone try to take the toy away from him, he emits an ear-piercing scream that literally sha...
Play trailer