Add to your watchlist
We'll let you know when this movie is showing again in London.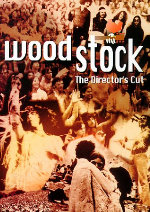 Woodstock: The Director's Cut
This musical documentary covers the three-day 1969 music festival on the property of Max Yasger's farm that symbolized the late 1960s in terms of musical, social and political ideology of the era. American audiences are introduced to Ten Years After, featuring guitar great Alvin Lee. Jimi Hendix, The Who and Joe Cocker give riveting performances. As naked flower children romp, the New York freeway is closed because of traffic congestion. Music lovers leave their cars and travel on foot only survive torrential downpours of rain, food shortages and non-stop music. Jefferson Airplane gives the wa...
Play trailer