Add to your watchlist
Keep track of this movie and find London showtimes faster.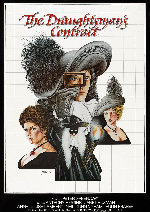 The Draughtsman's Contract
When her landowner husband refuses to pay her any attention, Mrs Herbert tries to buy his affections by hiring a cocksure young artist Mr Neville to produce a series of drawings of the estate. Neville agrees on the condition that Mrs Herbert provides him with sexual favours.
Play trailer