Add to your watchlist
We'll let you know when this movie is showing again in London.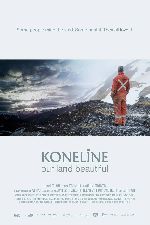 Koneline: Our Land Beautiful
KONELINE: our land beautiful is a sensual, cinematic celebration of northwestern British Columbia, and all the dreamers who move across it. Some hunt on the land. Some mine it. They all love it. Set deep in the traditional territory of the Tahltan First Nation, KONELINE captures beauty and complexity as one of Canada's vast wildernesses undergoes irrevocable change. An art film with politics, drama, and humour, KONELINE: our land beautiful explores different ways of seeing-and being. A guide outfitter swims her horses across the vast Stikine River. The world's biggest chopper flies 16,000-poun...
Play trailer