Add to your watchlist
We'll let you know when this movie is showing again in London.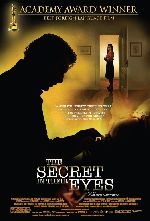 The Secret in Their Eyes (El secreto de sus ojos)
Benjamin Esposito, a career long criminal court employee, has recently retired and decides to write a novel. He does not decide to make up a story. There is no need to. He can draw on his own past for a true and tragic story. In 1974, his court was assigned an investigation into the rape and murder of a beautiful young woman. The search for the murderer is arduous. No clues remain at the scene and Esposito must rely on his own instincts. No longer an observer, he becomes an unwilling central character in a dangerous drama. As he moves forward, Esposito begins to see that it is now too late to ...
Play trailer