Add to your watchlist
We'll let you know when this movie is showing again in London.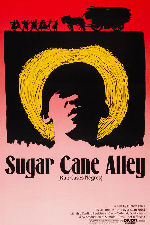 Sugar Cane Alley (Rue cases nègres)
The teenage life and adventures of young José who lives in a shanty-town on Martinique in the mid-'30s comprises the body of this well-wrought film on how to enjoy what you have. José lives with his grandmother and is well aware of the French colonial presence but they are far away from his world. He gets into mischief, learns valuable lessons on living from an old former slave, drinks too much one time, and even sets fire to one of the run-down shanties. Regardless of his pranks, José never lets up on his studies and in the end, his diligence pays off. Darling Legitmus won the Best Actress...
Play trailer