Add to your watchlist
Keep track of this movie and find London showtimes faster.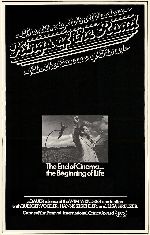 Kings of the Road (Im Lauf der Zeit)
Those even remotely familiar with the work of German director Wim Wenders should not be surprised that he has a title like Kings of the Road in his resumé. Rüdiger Vogler plays Bruno, an itinerant movie-projector repairman, who tools about the dusty roads along the East-West border of Germany in search of work. A traffic accident brings Bruno in contact with suicidal Robert (Hanns Zischler). Bruno gives Zischler a ride, and the two become friends. Eventually Zischler decides to give civilization another chance, while Bruno continues his freewheeling ways alone. Along the way, director Wender...
Play trailer