Add to your watchlist
Keep track of this movie and find London showtimes faster.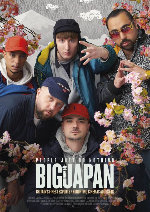 People Just Do Nothing: Big in Japan
Since the end of their pirate radio station, life has been quiet for the Kurupt FM boys, but everything is about to change. News reaches them that one of their songs has been used on a popular game show in Japan. They've made it.
Play trailer