Add to your watchlist
We'll let you know when this movie is showing again in London.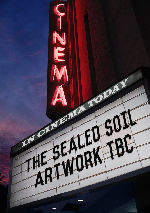 The Sealed Soil (Khake Sar Beh Morh)
Eighteen-year-old Rooy-Bekheir rejects suitor after suitor as she struggles for independence and identity in her southern Iranian village. The Sealed Soil, the first independent feature by an Iranian woman director, was shot clandestinely before being smuggled out of pre-revolution Iran for post-production. It achieved international success, including winning Most Outstanding Film of the Year at the 1977 London Film Festival, but has never been shown in Iran. The beautifully shot film has been compared stylistically to Chantal Akerman's Jeanne Dielman. This is a rare chance to see a feminist...