Add to your watchlist
We'll let you know when this movie is showing again in London.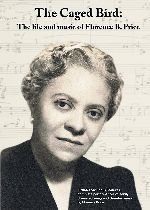 The Caged Bird: The Life and Music of Florence B. Price
Florence Price (1883-1953) was the first African-American woman whose music was performed by major symphony orchestras. In 1933 the famous Chicago Symphony performed her 'Symphony in E minor' at the World's Fair. She also composed over 50 songs which were sung by the great Marian Anderson. In Anderson's legendary Easter Sunday concert at the Lincoln Memorial in 1939, the last song on the program was written by Florence Price. Florence Price was born in Little Rock, Arkansas, and her father, James H. Smith, was the first black dentist in Chicago - but after the great Chicago fire he relocated t...
Play trailer