Add to your watchlist
We'll let you know when this movie is showing again in London.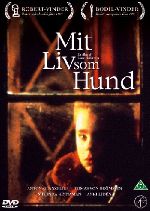 My Life as a Dog (Mitt liv som hund)
In 1959 Sweden, young Ingemar (Anton Glanzelius) lives with his dying mother and his nasty older brother. He survives all of life's knocks by comparing himself to those who are worse off--such as Laika, the little Russian space dog who was rocketed to his death and had nothing to say in the matter. Ingemar begins to identify with Laika more and more as his mother's health deteriorates, at times dropping to all fours and baying at the moon. When his mother is advised to get some peace and quiet away from her children, Ingemar is sent to live with his loveable uncle and aunt. For the first time,...
Play trailer