Add to your watchlist
Keep track of this movie and find London showtimes faster.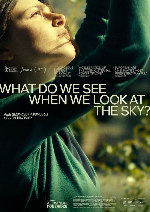 What Do We See When We Look at the Sky?
A chance encounter on a street corner has Lisa and Giorgi fall in love at first sight, but an evil spell is cast on them. Will they ever meet again?
Play trailer