Add to your watchlist
We'll let you know when this movie is showing again in London.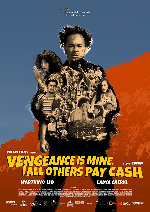 Vengeance is Mine, All Others Pay Cash
Ajo Kawir is a fighter who fears nothing, not even death. His raging urge to fight is driven by a secret: his impotence. When he crosses paths with a tough female fighter named Iteung, Ajo gets beaten black and blue, but he also falls head over heels in love. Will Ajo's path lead him to a happy life with Iteung, and, eventually, his own peace of mind?
Play trailer