Add to your watchlist
We'll let you know when this movie is showing again in London.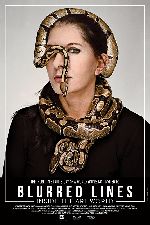 Blurred Lines: Inside the Art World
Blurred Lines: Inside the Art World lifts the curtain on the provocative contemporary art scene, a glamorous and cut-throat game of genius versus commerce. Director Barry Avrich paints a vivid picture of the world of curators, galleries and auction houses deconstruction how art is created, exhibited, and sold around the globe. With insider accounts from some of the most influential players in the industry, Blurred Lines is a whirlwind tour of gossip and glamour laying bare a system that has converted canvases into commodities.
Play trailer