Add to your watchlist
We'll let you know when this movie is showing again in London.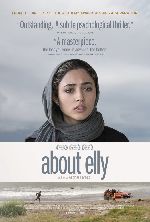 About Elly (Darbareye Elly)
Pretty nursery school teacher Elly is dragged along to the Caspian Sea by Sepideh, (the mother of one of her students. Elly feels like an outsider amongst this group of long-standing university friends, made worse by the fact that everyone sings her praises in lofty exaggeration. Sepideh's hidden agenda is to make a match between Elly and Ahmad, who is newly divorced from a German woman and wants an Iranian wife. The seaside holiday becomes enmeshed in a complex web of lies. Some have to do with "tarouf," a sort of faux-politeness that's embedded in Persian culture, others with gender roles an...
Play trailer