Add to your watchlist
We'll let you know when this movie is showing again in London.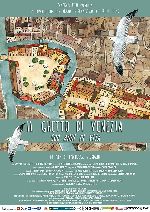 The Venice Ghetto, 500 Years of Life
Reconstructs the history of the oldest ghetto of Europe. 2016 will be its Quincentennial. Excellent witnesses, custodians of the memory and of the complex evolution of the Jewish community in Venice, will focus on a theme such as the origins, the relationship between the Jews and the Government of the Serenissima, between Jews of different languages and cultures, the great figures in the history of the ghetto, the permitted trades, the money, the cabala, the food, the Jewish Venetian language, the persecutions and integration. We will tell of the daily life, the atmosphere and places of the Gh...
Play trailer