Add to your watchlist
We'll let you know when this movie is showing again in London.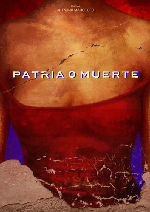 Motherland or Death (Patria o muerte)
For more than 50 years Cuba has been following the battle-cry of the revolution: Patria o Muerte, which translates as Motherland or Death. For more than fifty years Cuba's revolutionary mantra has been a daily dilemma for several Cuban generations.
Motherland or Death focuses on the generation of Cubans born before the revolution as they near the end of their lives. Whilst their devotion to the motherland remains undiminished, they begin to question the circumstances in which the regime has forced them to live. Mansky portrays a stark contrast between Cuba's carefully crafted image and ...
Play trailer