Add to your watchlist
Keep track of this movie and find London showtimes faster.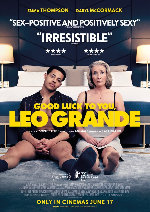 Good Luck to You, Leo Grande
Nancy Stokes doesn't know good sex. Whatever it may be, Nancy, a retired schoolteacher, is pretty sure she has never had it, but she is determined to finally do something about that.
Play trailer