Add to your watchlist
Keep track of this movie and find London showtimes faster.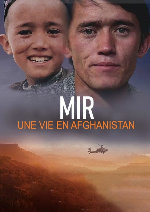 My Childhood, My Country: 20 Years In Afghanistan
In 2014, director Richard Linklater released Boyhood, a fictional coming-of-age saga that was filmed using the same cast across twelve years. This film mirrors that concept: creating a real-life epic of boyhood and manhood that follows the same individual over 20 years, living in one of the most dangerous countries in the world.
Play trailer