Add to your watchlist
Keep track of this movie and find London showtimes faster.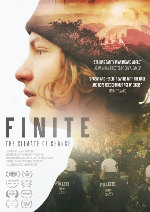 Finite: The Climate of Change
Inside the core of the climate movement, concerned citizens in Germany put their bodies on the line to save an ancient forest from Europe's largest coal mine. They form an unlikely alliance with a frustrated community in rural England who are forced into action to protect their homes from a new opencast coal mine.
Play trailer