Add to your watchlist
Keep track of this movie and find London showtimes faster.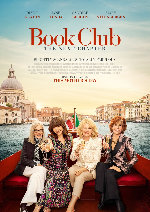 Book Club: The Next Chapter
Four best friends take their book club to Italy for the fun girls' trip they never had. When things go off the rails and secrets are revealed, their relaxing vacation turns into a once-in-a-lifetime cross-country adventure.
Play trailer