Add to your watchlist
Keep track of this movie and find London showtimes faster.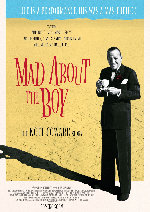 Mad About The Boy - The Noël Coward Story
The first ever feature documentary about one of the most talented, accomplished and multi-faceted artists of the 20th Century. An exploration of Coward's expansive career which features credits across the stage and screen, including Brief Encounter, Blithe Spirit, and Private Lives.
Play trailer