Add to your watchlist
We'll let you know when this movie is showing again in London.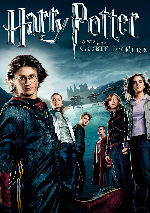 Harry Potter And The Goblet Of Fire
The fourth film in the series sees Harry become the first under-age entrant in the Triwizard Tournament, representing Hogwarts against other lauded wizarding schools in a series of increasingly tricky and perilous challenges. Competing against Fleur Delacour from Beauxbatons Academy, Victor Krum from Durmstrang Institute, and Hogwarts' very own Cedric Diggory, Harry comes face-to-face with a rejuvenated Voldemort, who threatens the lives of everyone Harry loves, not least Ron and Hermione.
Play trailer