Add to your watchlist
We'll let you know when this movie is showing again in London.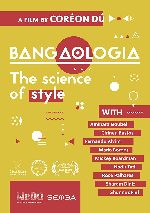 Bangaologia - The Science Of Style
The African continent has always been a place that evokes a deep sense of wonder and fantasy. It is naturally diverse, with a vast array of people, cultures, and natural beauty. Being the home to ancient civilizations, it is considered the "birthplace of humanity" or "the Motherland". But could it also be the birthplace of style? Africans and their cultures are inspiring the aesthetic world today more than ever. From the runways of the world to the meccas of visual art, there is an undeniable presence of African Influence and a growing number of African trendsetters. Bangaologia sets out to ex...