Add to your watchlist
Keep track of this movie and find London showtimes faster.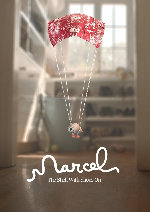 Marcel the Shell with Shoes On
Marcel is an adorable one-inch-tall shell who ekes out a colorful existence with his grandmother Connie and their pet lint, Alan. Once part of a sprawling community of shells, they now live alone as the sole survivors of a mysterious tragedy.
Play trailer